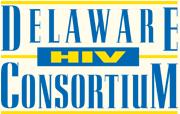 DelaWear One
NOTE: This page has been temporarily relocated and is undergoing a style change, please ignore the "plain" look, the updated page will be installed soon.

This program is designed to help curb HIV infection and is intended for the following people:
those who are HIV positive,
sexual partners of those who are HIV positive, and
those who are at higher risk of contracting HIV (including IV drug users and people with multiple sex partners who currently do not use condoms).
If you DO NOT belong to one of these groups, this program is not for you.
Limit one offer per household/per address. Participants are required to complete a survey as part of enrollment before receiving their first shipment of condoms. Please complete the information requested below. Once you click "Submit," an email will be sent to you so that you can complete the enrollment process. This information will be kept confidential.